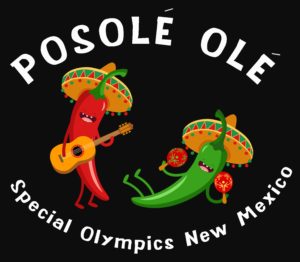 The Posole Ole Fun Walk is a chance for you to kick off the holiday season of giving, New Mexico style! Hundreds of walkers will come together at the Anderson-Abruzzo Albuquerque International Balloon Museum to walk in support of Special Olympics New Mexico athletes. Learn more below and join us in December for some holiday spirited fun.
All dollars raised help Special Olympics New Mexico to build inclusive communities, transform lives through sport, and improve the quality of life for more than 3,700 Special Olympics New Mexico athletes.
When: December 7th, 2019 from 8 a.m. – 11 a.m.
Where: Anderson-Abruzzo International Balloon Museum
Sponsorship Packages Available: Contact Brittany Scanlon or Christine Hidalgo at 505-856-0342 for more information.