Special Olympics
North America
Stride Challenge
Walk, Run, or Roll in a wheelchair between October 19, 2020 and December 13, 2020
What: An 8-Week distance challenge to walk, run, or roll in a wheelchair. Choose from a 25, 50, 100 or 150 mile goal!
Who: Special Olympics athletes can register as an individual or part of a Unified Pair with a family member, friend, or other supporter.
When: Participant registration opens October 7. The SONA Stride Challenge runs October 19 – December 13, 2020.
Join the SONA Stride Challenge!
Step 1: Register to participate!

Step 2: Download the Strava App to your phone or electronic device!
Need some help getting started with Strava? Check out the quick start guide (for a smartphone or for the computer) or watch the video below.
Getting Started with Strava Video Tutorial
Strava is free to use. If you're asked to sign up for a paid account, just hit "skip" or "maybe later".
Prefer to use a different app? No problem, you can choose whatever way you want to track your miles.
Step 3: Join the Special Olympics New Mexico Strava Club! 

Step 4: Submitting your miles to the SONA Stride Challenge
Beginning October 26th submit your miles from the previous week using the SONA SmartSheet Survey. *Note – your miles must be submitted through the SONA SmartSheet Survey. Even if you are part of the SONM Strava Club, you still have to submit your miles through this link.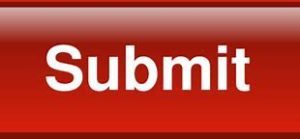 Guidelines
Walk, Run or Roll: Roll in your wheelchair, but don't count your time in the car, bike, pool, rollerblading, skateboarding or on a scooter. Those can be great activities, but our challenge is focused on walking or running.
Be Honest! This is self paced and self managed. Please provide an honest and accurate account when recording your results. If you forget to take your phone or your fitness application you can enter your mileage manually on the Strava App.
Be Safe! As you are being active, make sure you follow local guidelines for being outside. This includes wearing masks (if needed) and making sure you are striding where you can be safe from traffic.
Be Social! As you complete activities, please post pictures on your social media. Use the hashtags #SONAStride #SONM and #NewMexicoTrue
Be Encouraging! As people post their activities, pictures, and progress, encourage your fellow challenge members.
Be Brave in the Attempt! Challenge yourself!
SONA Stride Challenge FAQ's 
Stride Challenge Social Media Graphics
Weekly Social Media Ideas/Graphics