Fall Fitness Challenge
October 24, 2022

-

December 5, 2022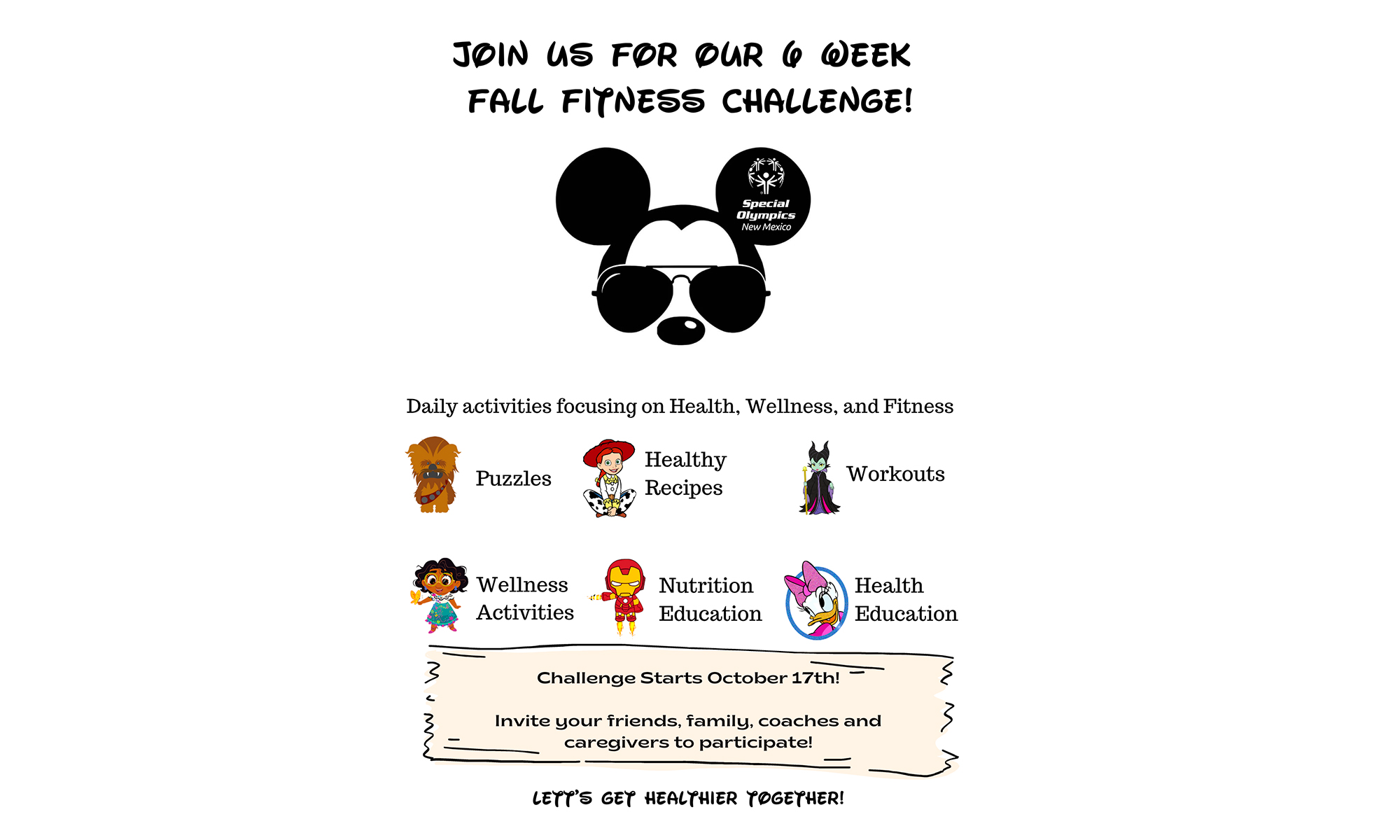 Our Fall Fitness Challenge starts on October 24 – and we want you to join- but first let's share WHY you should join!
Did you know that people with Intellectual Disabilities (ID) are 5 times more likely to develop diabetes?
Did you know that people with ID are 2 times more likely to be obese?
Did you know that the recommended daily steps for people with ID is 6,500-8,500?
Did you know that walking 10,000 steps a day can cut your risk of dementia in half?
We know that participating in Special Olympics keeps us more active, but we also know that weekly practices are not enough to combat the stats listed above. Our Fall Fitness Challenge (and the workbook that is available for those with technology barriers) gives daily activities that will increase physical activity, keep our mind working, give us opportunities to work on our wellness, and get healthier together!
This challenge is open to ANYONE! We encourage our athletes to include family and friends because when we have support, we are more likely to achieve our goals.
Register for the challenge here or via the link below.
Request a printed version of the workbook: If you have an athlete or group of athletes that do not have access to facebook to participate online, please contact your SONM coach or email me at victoria@sonm.org and request a printed workbook by Oct 10.
This a 6 week challenge with prizes for completing each level. We hope to see as many of you as possible working towards a healthier future!
Details
Start:

October 24, 2022

End:

December 5, 2022

Event Category:

Website:
Organizer
Special Olympics Health