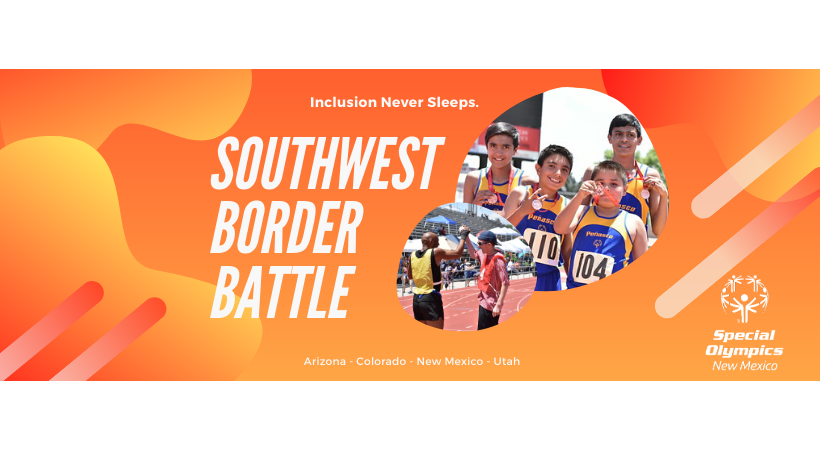 About the Southwest Border Battle
Join Special Olympics New Mexico, Arizona, Utah, and Colorado for the Southwest Border Battle beginning Monday, the 4th of May! This is a multi-state collaboration engaging Special Olympics athletes through wellness. During this 6-week challenge we will be focusing on 7 areas of wellness: physical, emotional, social, intellectual, environmental, financial and spiritual. Each day will bring you a new challenge to complete.
1. Join our Facebook Group for updates, tips, accountability, and support to reach your goals.
2. Download the editable or printable Tracker to keep up with your progress.
3. Use the Wellness Wheel as a reference for how you feel within the 7 areas of wellness.
Southwest Border Battle Challenge Resources