New Mexico Law Enforcement Torch Run®
Modified State Relay Run
*Stay tuned for 2021 Info*
Law Enforcement officers across New Mexico will run on Friday, May 29 in support of Special Olympics athletes.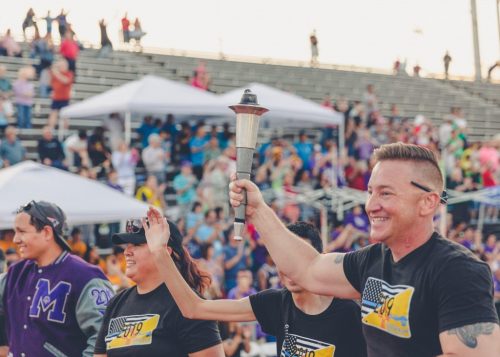 New Mexico Law Enforcement Torch Run (NMLETR)
State Relay Run Background
Every year leading up to the Special Olympics New Mexico State Summer Games competition, NMLETR law enforcement officers participate in a statewide relay run- covering 1,600 miles around New Mexico- throughout the month of May. The Statewide Relay Run culminates in the officers running in the Flame of Hope torch into State Summer Games Opening Ceremonies in Albuquerque.
Due to the coronavirus, the State Summer Games was cancelled this year, and NMLETR has created the Modified State Relay Run to honor and support Special Olympics athletes through physically distanced running and fundraising. Keep reading for more info.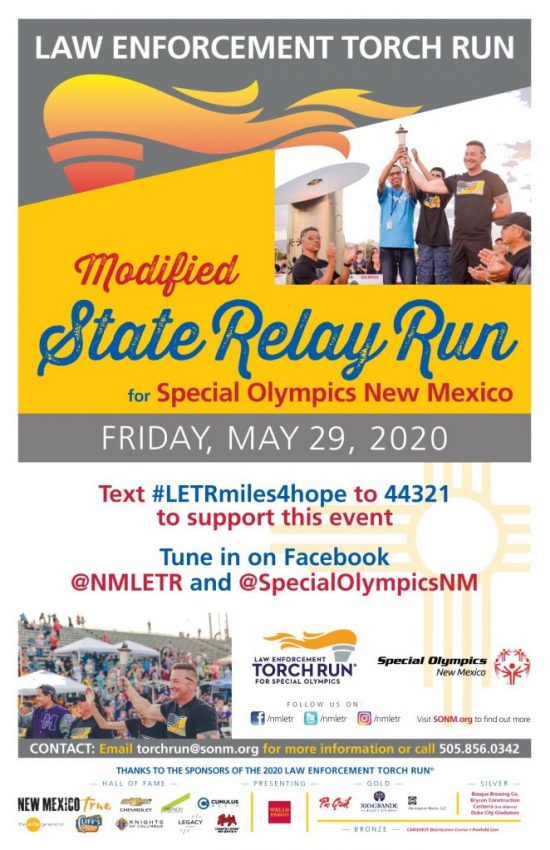 Participate and Support
Our goal with the Modified State Relay Run is to bring hope to Special Olympics athletes while raising funds for Special Olympics New Mexico. There are several ways to participate and support this event:
Text #LETRMiles4Hope to 44321 to donate.
Click the "Support this event" button below to donate and receive 2020 NMLETR merchandise!
Share our posts on Facebook and Instagram @NMLETR and @SpecialOlympicsNM to spread the word about the event.
Go for a run on May 29 and post a picture along with the hashtags #LETRMiles4Hope and #NMLETR to show your support!
Check-in at New Mexico Law Enforcement Torch Run on Facebook.
Tune in on Faceboook @NMLETR and @SpecialOlympicsNM the morning of Friday, May 29 to watch video coverage of the event!
2020 NMLETR Merchandise
When you support the 2020 Modified State Relay Run you have the option to receive 2020 merchandise. Check it out below and click the button above to donate.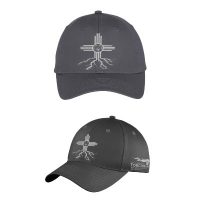 Hat - $25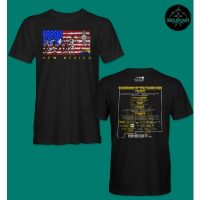 T-shirt - $20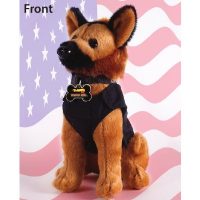 K9 Plush - $15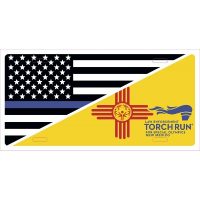 License Plate - $15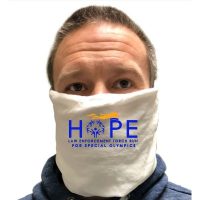 Buff - $10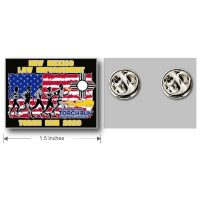 Pin - $5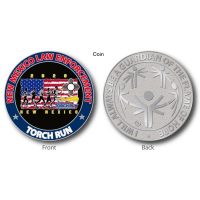 Challenge Coin - $10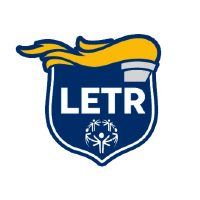 Decal - $2
Spread the word
Share our posts on Facebook and Instagram @NMLETR and @SpecialOlympicsNM along with the hashtags #LETRMiles4Hope and #NMLETR